Bangkok Apartments for rent
Bangkok Apartments for rent are the most common form of rentals that people search for on the internet. Google trends show us the fact. It is interesting in that there is some confusion between the term condo and apartment. The difference is that the condos are individual units owned by one person . You are typically free to make a deal with that owner for the single unit, you can negotiate many things, who pays electric for example.
Bangkok Apartments
On the other hand Bangkok apartments for rent are rental units within one building or apartment building which is owned by one entity. That is to say the one owner owns an entire apartment building as opposed to single units. That entity could be a corporation, group or an individual.
Apartments are more rare situation in the desirable areas of Bangkok that foreigners tend to live, there you find most of the buildings are condos.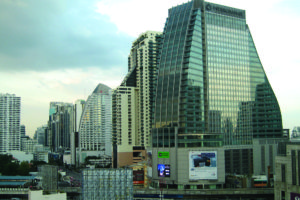 Our Apartment Listings
At Bangkokfinder we did not separate out what was a Bangkok apartment or a condo , we simply list them under condo rentals since most of our clients are foreigners. Although there are a few apartment style buildings in the Sukhumvit area most are condos.
We also feel most people would like a general search , then contact one of our agents. They certainly can further explain these details.
Our data base on this web site has over 1500 listing, but we keep a in house data base of perhaps 5000 listing so I am sure if you are looking for an apartment we can find one for you.
Contact us today !
Comments Off

on Bangkok Apartments for rent