Nichada Thani at International School of Bangkok
0 Sqft -
100 Nichada Thani, Nichada Thani, Bangkok, Thailand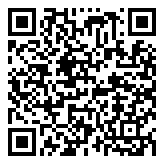 Complex Description
Nichada Thani – International School of Bangkok
A Unique Expat Residential Haven Built To Perfection There can be little doubt among the well-informed parents in Bangkok – certainly those with US origins at least – that the International School of Bangkok (ISB) out at Nichada Thani New Town in Pak Kret district, just beyond Cheung Wattana Road, is by far the best international school in Bangkok, and one of the best in Asia. It enjoys this reputation among most diplomats and businessmen who reside in the capital, no matter where they are from.
Testament to this reputation is the fact that today it includes students enrolled from as many 50 or 60 countries on its various school rosters, an amazing fact since the school started in 1951 with only 50 students, children of diplomats mainly, and opened on land owned by the US government a little more than a stone's throw from where the US Embassy stands today.
Less than ten years later, the school moved to Sukhumvit adding primary school classes with a second campus over on Viphavadi Rangsit and then finally in 1992 to its magnificent home today north of the capital in Nonthaburi Province in the Pak Kret District where the school is the centre focus of a huge and growing community built on the them of a modern, middle class suburb with all of the comfort and delights in the shape of contemporary amenities you might find in any US city, but beautifully executed in irresistible Thai style.
Very good schools
The sprawling school complex combines an elementary school, a middle school and a high school in the self-governed campus, owned and operated by the private trust that owns the school outright.
Students are proud to boast that among the high school's most illustrious alumni is one of President Obama's cabinet, Secretary of the Treasury Timothy F. Geithner, who graduated ISB in 1979. There are many other notable graduates, not a coincidence perhaps because the school exacts very high academic standards, nor is it a school for the faint-hearted, since it is competitive across the board – academically, in sports and in the arts.
Students excel across the board too with participation in local baseball and softball leagues, the youth basketball league, soccer leagues and competitive junior golf tournaments. Add the horse riding school and equestrian events, the swim club and ballet and modern dance classes and you can see the girls are having as much fun as the boys.
With more than US$25 million already invested in the Nichada Thani campus, visitors are astounded to see how the school is the focus of a massively impressive community planned to be home to families from all over the world, with children to be educated to the highest standards and in an environment far removed from traffic woes, noise and pollution in Thailand. And while away from it all, the planning of this ideal community took into account city plans and those who live here in Nichada Thani can easily access the expressway system and be downtown in less than 40 minutes.
Parents can relax too knowing their children can enjoy carefree play, walks and cycling with no fear of threatening traffic on the way to school, while the entire complex is patrolled around the clock by trained security personnel who also man the main gates alongside a local police sub-station manned 24-hours.
The houses and condos here are of the highest possible standards in terms of design, construction and finishing and are on a par with anything built recently in Europe, the US or elsewhere. Quality is a byword for the entire community, and the attention to detail inside and out of the houses and condos is both astonishing and very pleasing.
The Nichada Thani planned community includes a number of luxury residential options to rent or buy, all built to the highest standards, and spread comfortably across a massive area in purpose designed and built projects including Nichada Plaza, The Prestige, The Lake Condominium and The Tropical Condominium.
The new town features a wide variety of property choices including condos within walking distance of ISB. These features as many as two, three, four and five bathrooms and over 380 sqm of living space, with first class homes in a range from Baht120,000 per month partly furnished or Baht140,000 if fully furnished.
The best apartments in the area have great views, large resort style swimming pool, outdoor playground for kids, gym, fitness and squash courts, 24 hour security.
Houses in Nichada Thani typically feature four bedrooms with as much as 450 square metres of living space, gardens and swimming pool. There are also detached single houses with four bedrooms, apartments and townhouses, and luxury resort style houses for rent close to Harrow International school as well as the ISB. These afford 300 square metres of internal living space with three bedrooms, Balinese style gardens and only minutes from the expressway.
There has been no compromising in delivering these homes to the most exacting international standards which the town planners laid down, and new residents have the choice of luxury condos and houses of every size and dimensions. Most are astonished at the quality delivered in this very, very special and unique expat town.
And while the students have everything they could possibly need by way of distractions and education and leisure, their parents are by no means ignored.
On the contrary.
Nice neigborhood with good restaraunts and clubs.
The entire community is also home to restaurants, shopping, tailor shops, spas, beauty and hairdressing salons, golf clubs, movie theatres, dentists, boat rides, country clubs and much more, not to mention a Strabucks, a Clark Hatch fitness centre, various sports areas, and an Olympic-size swimming pool!
An amazing sense of community and well-being underpins this beautiful new town and it truly provides a fantastic environment to bring up children and enjoy a quality of lifestyle safe and secure in a healthy environment, where the least of your worries is crossing the road!
There are many choices in this fantastic community for you and your family, and we have professional agents on the ground there who specialise in sourcing the best there is for you – within budget and satisfying the strictest demands.
Call Bangkok Finder and let us get you comfortable!
Property Type :
Condo Building
Listing Type :
Rent or Sale
Sales Price :
฿4,500,000 - ฿25,000,000
Construction Stage :
Ready/Built
Liveable Area :
67 sqm - 270 sqm
Swimming Pool
Balcony
View
Gymnasium
Parking
Refrigerator
Stove
Washing Machine
Cleaning Service
Dishwasher
Building Name :
Nichada Thani at International School of Bangkok
Longitude :
E100° 31' 52.5''
Latitude :
N13° 53' 5.1''