Foreigners Financing Property in Thailand
Previously, financing property in Thailand was simply not an option. Most financial institutions, would provide loans only to Thai nationals and Thai-owned companies.  Bangkok Bank (a Singapore-based bank) offered a loan program for foreigners with qualifications similar to obtaining any types of loan in the "west".  Requirements being an application form, proof of income, tax returns and other documentation requested. Under this program, buyers would have the capability to finance up to 70% of the purchase price of the home.
Financing Established Working Persons Below Retirement Age
Now it is now possible to obtain financing if you've been established in Thailand for 1 year or more.  Here is a list to some of the requirements:
1  year work permit, Thai resident permit, retirement visa
Letter of employment reflecting years of service in Thailand with annual salary.
Pay slips
Employer's company documentation
Credit check
Age combined with the loan period must not exceed 60 years
Income must be at least three times higher than the installment payments
Amortization of loan must exceed 7 years (bank optional)
If you cannot obtain any Thailand mortgage to buy your desired property in Thailand, there are several other options that might be available for you: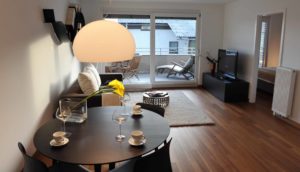 Developer Financing
One option is the Developer Financing which is probably the most popular alternative that the majority of foreigners practice in Thailand, for the past two years now. Deals that range from 2 to 10 year financing contracts are available to foreign buyers of Thailand properties, either a house or a condominium unit. This type of financing deals can be obtained directly from the developers themselves, and therefore, most of these business deals would vary. An example of this particular program is the one being offered by a developer known as "The Meadows", a housing developer base in Pattaya. What they usually do is offer a 50% three year financing program at 8% per annum. Although the terms of loan in this certain type of program is not as conventional as those being offered in both US and Europe, but these programs are actually deemed successful. Be wary of offers that claims to be "free financing" or those that says "0% interest".  These types of scenarios often  inflate prices or balloon payments in order to cover the cost of the capital of the developer.  It's always best to negotiate the best possible deals that have a fair purchase price of the property. Be certain to have a clear indication of the market value of the property you plan on buying, before agreeing on any given financing agreement.
Seller Financing
Individual property owners are currently extending financing among potential buyers of Thailand houses and condominiums, as a means to stimulate the interest of resale property. Under these agreements the buyer and the seller will both sign a purchase and sale agreement as well as a promissory note. If coordinating with a real estate broker, inform them that you require financing up front. They will run inventories on properties where the sellers are willing to extend payment terms. But if you're negotiating directly through the seller, just ask them simply if they're willing to accept any payment terms at a certain interest rate.  In the states, "lease with option to buy" is still a very poplar option, which takes the risk off the seller, and gives the buyer opportunity to save and further consider a purchase. As for the developer financing, it is advisable to bargain the purchase price separate from the terms and conditions of the loan. Above all, it is very important to note the fact that the seller will continue to take hold of the title until such loan is paid in full.
 Legal Advice
Here is a link to an article from
Siam Legal on Thailand Property Financing>>
  This provides more of the mechanics of what is required.
We hope you found this article for Financing Property in Bangkok.  Consider us for your housing needs; serving the Expat community and relocation to Bangkok for over 12 years with Residential Rentals, Property Sales, and Property Management Services.
Thaidox Co., LTD | BangkokFinder™ | BPM™ All rights reserved © 2004-2016