This article hopefully helps you with basic information on condo apartments and the rules of purchasing here in Bangkok. Like many flourishing modern cities, Bangkok has been experiencing a population surge.  Its stable economy draws investors from around the world, as well as locals who fill the city's job market.  Urbanization has been rampant in Bangkok; it should be of little surprise the level of activity of apartment sales and purchases.
Apartment Amenities
Apartment buildings are generally equipped with recreational facilities like spas, swimming pools and gyms along with day-to-day servicing needs like laundry or cleaning. Offering twenty-four hour security, high-end alarm systems, and supervising staff.  Tenants usually keep to themselves, and value the peace and quiet most condos offer.  Looking at the long-term advantages, an apartment will have a stable resale value and rented out; provides good income for owners.
Pricing Options with Condo Apartments
Apartments for sale in Bangkok vary depending on the size of the unit and location. Studio units between 30-40 square meters may go for as little as $90,000 (USD) unfurnished.  Luxurious penthouse suites with five bedrooms and four baths between 100-200 square meters will go upwards to $490,000 (USD); again depending on condition and location.  Apartments nearer to the BTS Skytrain and MRT Subway lines typically will fetch higher prices.  Thai owners know their market well and often hold onto the price they are asking.  Foreign owners may be more motivated to sell at a lower price, depending on their life or business situation.
Legal Considerations with Condo Sales
An apartment (condo/flat), under the
Thailand condo laws
, is the only type of property a foreigner is allowed to legally own in Thailand.  Apartments that are for sale in Bangkok are quickly purchased by foreigners who intend to settle down in the city.  There are several regulations that need to be addressed; purchaser must have the ability to fully pay for the apartment in foreign currency; funds must be recorded with 
Foreign Exchange Transaction Form
. The buyer must have a bank account in the country and must be in the country during purchase. Another rule; foreigners are not allowed to exceed 49% of the ownership population of a particular condo apartment building.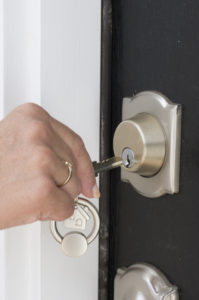 Selecting a Good Real Estate Agent
There are plenty of real estate agents who advertise apartments for sale in Bangkok. The good thing about these agencies is that they offer interested buyers a myriad of apartments to choose from. They can also help a person sell or rent his or her apartment unit. Truly the number of housing options available in Bangkok is quite vast; it's not only the city to work in, but also to live in.  At
BangkokFinder
, we have been in business for many years, serving the Bangkok Community, with a great record of achievement for our clients.  Our friendly English speaking staff is here to help find you a great Condo that fits your needs.  We also have one the largest inventory databases in Bangkok, due to our tenure and many relationships.
Apartments/condominiums (condos)/flats, are exclusive living spaces located in high-rise buildings. Real Estate developers build these apartment buildings as a means of giving Bangkok's workforce  housing options; offering home that keeps them near their workplace, and conveniences of Bangkok.