Whether single or married, one of the highest expenses is accommodations. About thirty percent of your monthly income goes to accommodation expenses (housing); roughly the to rent or buy property in Bangkok. You could opt for a housing loan, which you will pay back for a period of time. As of now, the supply for unoccupied property is very high, so chances are prices are low,  whether choosing to rent or buy property in Bangkok.
List Your Objectives
You may be torn with your decision whether to buy or rent property. Analyze your financial situation today, do you think you can afford to buy a property or you can only afford to rent. If you can do both, decide according to your personal preference, what do you really want? What is your need and what do you think is better for your future? Here in Bangkok anyone can rent. Whether you are a business traveler for extended period, an expat, or Thai national, you are free to rent property. If you are going to rent, you have a lot of options. You can have a Bangkok apartment, a Bangkok service apartment, condominiums, townhouse, house and housing estate.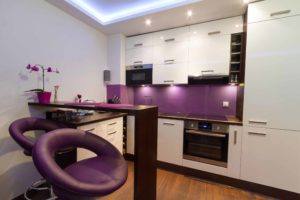 Each type has its own advantages and disadvantages. Each type varies on price, style, facilities, amenities, service and location. Thai real estate is very affordable, so you can have your own place within your budget but of course if you are looking for a higher-end, the price is not that cheap, mostly foreigners or expats can afford this type of property. In renting, you can have a financial independence, you just need to think about the monthly payment and just in case you need a service, there is a repair and maintenance guy available in-house or not. The labor fee is free because it is included in your rent or you are paying a common maintenance fee. Unlike, if you have your own Bangkok house , you have to look for a repair and maintenance guy and pay for it. The main advantage of renting is, it is easy to change your location and you can try different type of property if you like.
Where to Buy
There are many options to consider, so that you make the best decision once you start shopping.  It is not advisable to shop with intention to buy right away.  Take the time to list out what you want and don't want with your new condo or house.  Considerations such as location, transportation, crime, access to food, shopping, nightlife, etc are important.  Also consider getting in and out of town; where is the biggest Holiday and weekend traffic.  Most houses in Bangkok are usually outside the busier city proper, and offer more space and privacy. Here is a link to help with considerations on
Best Places to Live in Bangkok
.
Independence
Having your own place or own house is always a dream for everyone. It is really considered an achievement and an investment if you were able to purchase one. But buying a Bangkok property is not that easy, even you can afford it; there are several factors that you need to consider like the type of property, location and your budget. You have to choose it very carefully because it is not like you are renting, when you no longer want it, you can just leave it. Selling a property is difficult especially if there is an excessive supply but you can expect an increase on its value.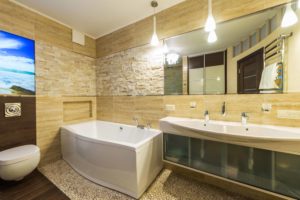 A great thing about buying your own Bangkok property is you do not have a landlord to deal with and you can decide how you are going to furnish, design, and equip your place. You can keep your property as long as you want, unlike in renting.  It is much less disruptive to your life, as owners have a choice to quit renting, you would have no other option but to move out.  In Thailand, tenants have limited rights; if you are not able to pay your rent on time, or it is delayed for thirty days, you have no choice but to pack your things and look for another place. Whatever option you choose either rent or buy property it is highly advisable to find and work with one agent.  BangkokFinder agents have knowledge in Thai real estate laws, experience in the market, and skills in negotiating the best deal for you.  If you do choose to buy, you are now considered among the ranks of and investor; here is a good link for
Considering Real Estate Investment
.
Legal Guidelines
Here is a link to a good article for information on
Foreigners Purchasing Condos
here in Bangkok
We hope you found this article to determine if you should Rent or Buy Property here in Bangkok.  Please consider us for all your housing needs; serving the Expat community relocation to Bangkok for over 12 years with Residential Condo & House Rentals, Sales, and Property Management Services.
Thaidox Co., LTD | BangkokFinder™ | BPM™ All rights reserved © 2004-2016