Bangkok Real Estate investment offers several advantages over the Hong Kong Investment Market. Thailand is relatively a low cost region, comparatively prices in China and Hong Kong increase; Bangkok's market remains constant and thus more affordable. If you're a small investor this can provide great opportunity; for larger investors it's an excellent opportunity to diversify.More than 200 high-end property projects launched in Hong Kong in early 2016; down less than a percentage point compared to late 2015. There is speculation of future high end declines; though short term is expected to be strong until rental rates catch up with the market.
Bangkok versus Hong Kong Real Estate Investment
Hong Kong real estate is roughly five times more expensive than than Bangkok's real estate market;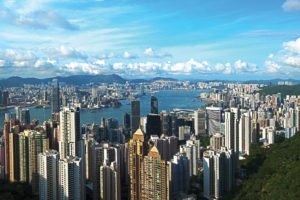 new units as much as THB 1.2 million (USD about 40K ) for each square meter. As investors from China and Hong Kong look for more diversity, Bangkok real estate investors benefit from this trend.
Investing with Confidence
With Bangkok real estate investment (or anywhere in the country), many western foreigners have hesitation for reasons of perceived instability. Fears that property values can be lost and investment wasted; likely due to the sting of the 2008 real estate bubble collapse. A key factor to the US real estate decline, was due to mortgages and balloon payments that people simply could not afford. Thailand does not experience that issue, as things are usually bought with cash; and values are not 'inflated', as many mortgage companies were doing. Property values in Bangkok have not changed much, even with some of the political issues that have arisen from time to time. Further if we compare the USA real estate markets in recent years
(for example in Las Vegas million dollar homes are now selling for 1/3 the price)
while Thailand prices remain relatively stable.
Real Estate Looking Up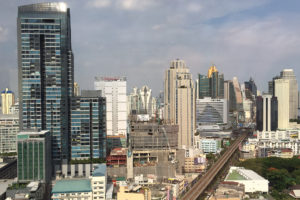 The recent elections may promise many new development projects as infrastructure projects increase. The new government will certainly determine the future of the property sector in Thailand by such policy. There appears to be huge infrastructure-projects on the way which should increased foreign investment. These next few months will be telling as the the new government delineates its fiscal policies. There is much speculation in various property blogs and news services that the administration will open the doors to foreign investment. This may be one of the best times for Bangkok real estate investment.