I am one of those who constantly suffers from neck pains, back aches, migraines etc. Chiropractors are my saving grace; my husband often tells me my body should be donated to medical science.  HAHA!  But it's because I have so many problems that I know many doctors, which comes in handy for people my age (no I am NOT going to tell you, either!). If you have been searching, you'd notice that there are not many Chiropractors in Bangkok. Well, lucky for you I know of 2 and both come highly recommended by many.
Dr Don
Most foreigners go to
Dr. Don
, an American-Japanese doctor who is fluent in both languages, as well as Thai. He is located on Sukhumvit Soi 23. You can contact his office for a map at 022580350. I have been going to him for almost 3 years now.
Dr Somchai
I also discovered a Thai-Chinese Chiropractor who is amazing and a little closer to my home. As you can guess, most of his clients are Thai and he speaks Mandarin too, but seriously, when it comes to aches and pains, hand gestures are sufficient. When I first went to him, he cracked so many parts in me I never thought were crack-able, it was great! LOL. I felt brand new after that and have been going to Dr. Somchai since.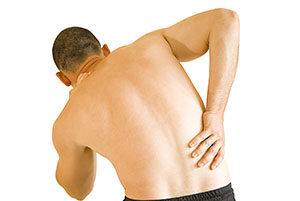 Dr. Somchai is located on house no. 100, Sukhumvit Soi 36 (
Foursquare Link to Dr Somchai
). Clinic tel: 022615898. He does not take appointments in advance but what you can do is call when you are on the way and request for a queue no. You will get the queue no. when you arrive and pray that you're not too far behind.
Good Options to Choose
Both Dr. Don and Dr. Somchai are very packed and appointments are highly recommended. Get ready to be relieved of your pain! I need another session soon…. (Anonymous Contributor)
We hope you found this article for Bangkok Chiropractors helpful.  Please consider us for your housing needs; serving the Expat community relocation to Bangkok for over 12 years with Residential Condo & House Rentals, Sales, and Property Management Services.

Thaidox Co., LTD | BangkokFinder™ | BPM™ All rights reserved © 2004-2016