Confidence Despite Political Changes
Despite political unrest years past, there is usually steady public faith in the city's real estate market.  Even despite politics in 2015, Bangkok's condo index rose 14%. This has a direct affect on investor confidence at many levels. Obviously, a calm political atmosphere is a major factor in any city's real estate market; the more stable the situation is in Bangkok, the more likely locals, and mind foreign investors are going to stay. In an area of high-rise condo units and single-family dwellings for sale, Bangkok now breathes easier as its building progress continues unhampered by political difficulties.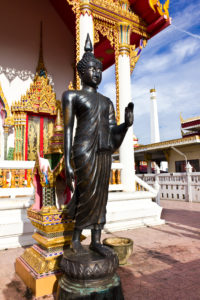 Real Estate Investors in recent years reported at least three major deals worth a whopping THB 5 billion (US$ 167.6 million) in Bangkok and Phuket. Investors have begun regaining confidence in Bangkok's local real estate, since the political situation is now stable. Something which looks positive for Bangkok, and the rest of Thailand. According to "
Property Report Asia
," Jones Lang LaSalle Thailand, one of the country's biggest developers, is setting the wheels in motion for two office buildings in Bangkok as they currently negotiate with two investment banks. The company is also looking at one Phuket deal with an institutional investor regarding a hotel. The investors in these major projects are based in Hong Kong and Singapore have been a good indicator of things to come in Bangkok's real estate industry.
Influence of Tourist on Real Estate
Tourism has been helping the city and the country in this aspect as well. In 2014 Colliers International Thailand's managing director, Patima Jeerapaet, states "influx of tourists has boosted occupancy in high-end hotels and luxury resorts by some 95 percent, especially in the Pattaya area".  Among the usual Japanese, British, German,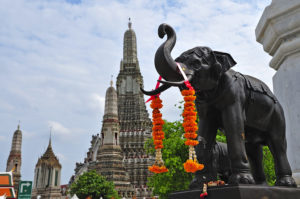 American, Singaporean and Taiwanese visitors have been unusually high numbers of South Korean, Australian, Middle Eastern, Chinese and Indian tourists contributing to the tourism bustle. There are hopes that this activity will drive more interest towards tourists wanting to gain residential property, whether it is in Bangkok or Pattaya. Patima further stated that already, Chinese investors have purchased condo units on Ratchadaphisek Road while many Russians seem to be looking at Pattaya and Phuket for property investments. Real estate investment and investor confidence is looking good.
We hope you found this article Investor Confidence for Bangkok Real Estate.  Consider us for your Bangkok housing needs; serving the Expat community and relocation to Bangkok for over 12 years with Residential Rentals, Property Sales, and Property Management Services.
Thaidox Co., LTD | BangkokFinder™ | BPM™ All rights reserved © 2004-2016