For a trip to become memorable it is essential to do something out of the ordinary. Bangkok is a place to experience what this great city has to offer!  Most of the things you can see and do are out of the ordinary. This city alone is filled with an undying mystique that never seems to bore tourists from all over the world. Thus if you travel to Bangkok, you should prepare yourself for one of the most exotic and captivating times of your life.
Make the Best Use of Your Time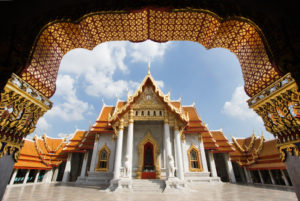 How can you make the best out of your trip to Bangkok, Thailand? First this is very simple, since you are reading this chances are you already made a decision to travel to this majestic city. So now your 50% there and it is already a great start for a great holiday. The one thing you can do to make your stay unbelievably relaxed and fun is by booking yourself in a comfortable and affordable place to stay. There are so many good accommodations in Bangkok. You can choose from a bevy of serviced apartments, hotels, and condo units. You can even rent a house if you are traveling with your family and if you decide to stay there long term. If you rent a great place to stay before you arrive, then you will surely have that worry out of the way, so do so in advance of your holiday.
Visit Bangkok Places
While planning you should include places you want to visit. You can either choose a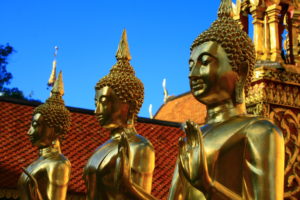 formal tour around historical sites first or go district hopping around the city on your own. The sites in and outside Bangkok are unique and touring around them can make you appreciate the glory of Thai culture and the historical values. You can visit the Grand Palace and look at many gold-gilded stupas as well as Buddhist images. You can also look at numerous temples surrounding the city. There is much to do.
Bangkok Nightlife and Food
Bangkok can be best remembered by many tourists because of its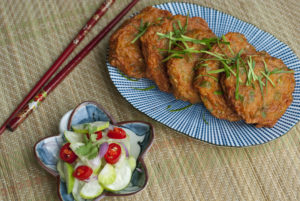 nightlife. The nightlife here is superb and unlike typical western clubs, Bangkok offers some of the most exotic and unforgettable entertainment.Check out the local pubs, bars and eateries at night there are so many. Furthermore, the city is also surrounded by foreign bars and restaurants that suit almost every nationality with foreign owners. This way you won't miss out on your favorite dish at home. If you really want to get the most out of your trip to Bangkok it is ideal for you to taste local delicacies and savor every moment because there's nothing like original Thai food. Of course we will not forget to mention the girlie bars, but believe me thee is so much more to this city.
Shopping Galor.
Shopping is another golden word that best describes Bangkok. Whether you love to shop or not, you will surely be enticed by the goods sold in the city's malls and markets. You can buy the cheapest of everything you need from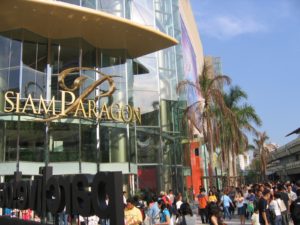 clothes to shoes to computer parts at places like
MBK
. You can also shop with class in places like the
Siam Paragon
which is an ultra modern and upscale shopping circuit. It does not matter if you are window shopping or not, you will still enjoy the avid faces of many shoppers walking excitedly in Bangkok. Anything you want to buy is there!
Thailand Beaches
If you love the beach and soak up under the sun while you visit Bangkok, visit the neighboring towns and cities. Make the most out of your vacation and expanding your adventure. There are great beaches in Thailand as close as Rayong, Pattaya, Kho Chang, Kho Samet.  If you want to venture further, Kho Samui is a very desired destination. If your trip to Bangkok is for business with pleasure set aside, you can still enjoy every minute of it by simply enjoying the traffic while scanning the sites that you pass by. Bangkok may not be your typical westernized city but the culture surrounding; reason enough for you to appreciate its transition. Making the best as you visit Bangkok is simple. It is up to you if you want to go wild or chill out; the city that has it all.
Plan or Don't Plan
Well maybe your not a planner ? Does not matter, just show up and find more than you can possibly want to do.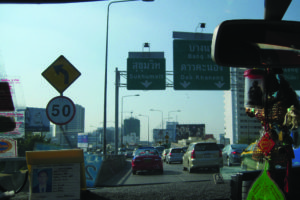 Once you secure a home base for short term or long term that is about all you will need. Transportation is quite convenient;
BTS Skytrain
,
MRT Subway
,
AirPort Rail Link
, taxi, and of course
Uber
is also here.  Choose from any of the hotels or serviced apartments; once secured off you go. Oh one other tip make sure you get the address of where you are staying and bring it with you written in Thai in case you get lost and any cab driver can bring you back to your place.  If you do visit Bangkok and choose to stay, let us help you find the best place/options for your comfort and needs!
BangkokFinder™  | BangkokPropertyManagement™ are trademarks of Thaidox Co LTD
Copyright © 2004-2016